New to the UAE? Here's how you build your squad!
You've moved to one of the most happening countries in the world and you're excited to explore and soak in the sights and experiences that it has to offer. Things like this are fun especially when you have a set of friends to enjoy it with, isn't it? So how do you create your own squad and have some of the best times of your life?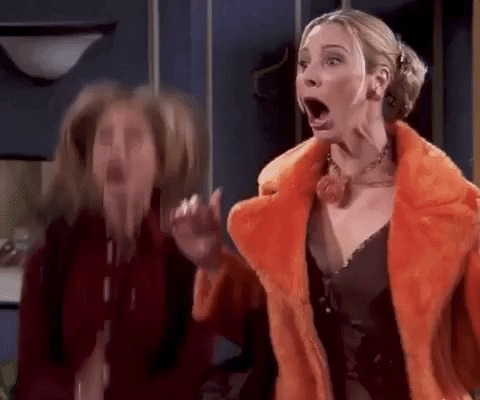 Break out of that shell
We'll be honest - it's not going to be that easy to make new friends if you don't take the initiative. You've got to put yourself out there; remember, all you need is a simple smile and a hello to create that bond. The first step is the hardest but you gotta do what you've got to do, right?
Roommates? More like friends for life!

Many people who come to the UAE for the first time often share a space before moving out on their own. In that short time, your roommates become your family and your circle gets bigger. You start by meeting your roommate first and move on to their friends and so on. This is one of the quickest ways to build relationships.

Invite your colleagues out

We spend a lot of time at work and ultimately our co-workers become our friends. With so many things to do and explore, it should be easy to plan an outing and invite them. Or it could also be a simple brunch over the weekend. Build your circle slowly and in no time your weekends would be filled with fun activities.
Home away from home
Sometimes, connecting with people that are from your home country can be bittersweet. It can make you miss home, but it can also make you feel like your home is right here with you! You could also find your fellow citizens through social media groups and build your social circle.
Opportunities are everywhere
Are you a fitness enthusiast? There are many popular gyms across the UAE that offer great benefits - join one and start a conversation! If you're someone who loves to meet new people, there are many expatriate meet-up groups that host brunches or meet and greet sessions. Many clubs across the region have game nights, professional networking communities offer great chances to build your corporate connections - the list is endless. Being the global hub that we are, there are places that cater to everyone's interests.
It'll take time but we're sure you'll get there!
The UAE is an exciting region to live in and it offers many opportunities to discover your new family here. It may seem a little lonely at first but soon you'll be having your own set of circles - friends with who you party, spend a quiet day in, who treat you as one of their own, and so on. So chin up, have a smile on and get ready for an adventure of a lifetime.